"If you focus instruction only on what to do or not to do in a given circumstance, the child will be left at a loss when he faces a situation that was not explicitly taught … We need to help children understand not only how to behave appropriately, but also why behaving in an appropriate manner will be good for them."
Melissa DeRosier, PhD – Clinical Psychologist
In order to succeed in the classroom and in life, students need to be able to evaluate the pros and cons of different behaviors and understand why the one they choose would work best. And this doesn't come from robotic following of rules and procedures.
Instead students must develop appropriate social and emotional skills. According to the Collaborative for Academic, Social, and Emotional Learning (CASEL):
"Social and emotional learning (SEL) is the process through which children and adults acquire and effectively apply the knowledge, attitudes, and skills necessary to understand and manage emotions, set and achieve positive goals, feel and show empathy for others, establish and maintain positive relationships, and make responsible decisions."
Just like with your rules and procedures, the key is to introduce, model, and practice social and emotional skills and behaviors with your students.
Yazmin Chavira, a KIPP alumna and teacher, says, "Once you have one concrete language that everyone is using – teachers, parents, students – that they see it on the walls, their teachers are using it every day in class, that makes it a lot more salient for them."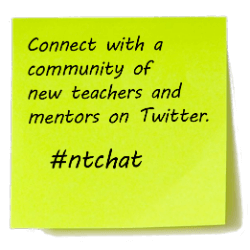 And KIPP teacher, Alaina Harper explains how a focus on character impacts reinforcement of behavior in her classroom: "Instead of it being 'I have a feeling about what you're doing,' it's 'I have this behavior that you're doing which highlights this particular strength.' And so it takes a lot of the personal out of it. So it's no longer 'Ms. Harper doesn't like me' or 'Ms. Harper is unfair to me.' And because of that, they're more open to being able to address it. Because it's not that I'm gonna to like you better, it's that you're going to be better."
How do you provide students the opportunity to practice these social and emotional skills? Our online social emotional learning curriculum is a great way for students to practice and improve in common situations they would experience at school.
Learn More About Classroom Management
This article is part of our Classroom Managment Plan covering classroom organization, rules and procedures, rewards and consequences, and how to apply SEL to improve classroom behavior.
Would You Like To Receive Free SEL Lessons Each Week?
With a Centervention Account, you will receive free lessons and a free trial for our online SEL programs.