If you're a new teacher, switching grade levels, or realizing that your current classroom management plan isn't cutting it, you may feel overwhelmed. Sure, it's fun to browse Pinterest, teacher blogs, and educational websites to get ideas, but filtering and assembling those ideas into a classroom management plan is a lot of work.
So instead of starting from scratch, why not use our plan as a framework and tailor it to your needs? You can pick and choose what you believe will work best for you, and as you find other ideas you like, just mix them in.
This classroom management plan is a step-by-step guide and includes proven strategies and tips for elementary school teachers, and it covers four key components for establishing a successful, well-managed classroom:
Classroom Set-Up and Organization
Classroom Rules and Procedures
Classroom Strategies Using Rewards and Consequences
Effective Classroom Management Throughout the Year
Read this before you hit the Target dollar bins or spend hours laminating everything in sight. In this section, we discuss the layout and organizational systems of your classroom. This will lay the foundation of your management plan, so take the time to think about how these ideas could fit in your four walls. Read more…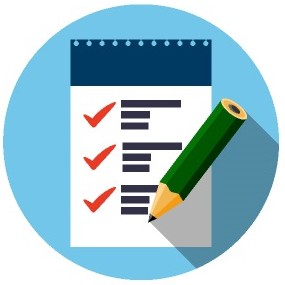 Classroom rules and procedures may seem interchangeable, but they are actually two different components of your management plan. You'll want as few rules as possible, and procedures in place that leave your students no room to fail your expectations. We give you tips on both in this section. Read more…
There are several different reward and consequence systems out there, and multiple arguments for which is best. No system is right or wrong – the best system motivates your particular students. We focus on positive behavior reinforcement, and you can use any of these suggestions in conjunction with school-wide frameworks such as Positive Behavioral Interventions and Supports (PBIS). Read more…
When your students are at home, in another part of the school, or moving to the next grade level, they won't have your rules and procedures to tell them how to act. We'll provide you with social skills activities to strengthen your students' ability to think critically about their behavior. Read more…
In this plan, we make a lot of references to the first few weeks of school, but if you're reading this after the start of the school year, or even in the second semester, it's not too late.
And if you try something for a while, and it just doesn't work for your students, that's okay, too. Consistency is good, so don't change your entire management system once a month; however, it's better to introduce something new than to spend the rest of the year with a chaotic classroom.
Would You Like Free Lessons Each Week?