Resources for Social Emotional Learning at School
Through life experiences, interactions with family, friends, teachers, and coaches, you have been in a continuous feedback system that helps develop your social emotional skills. But aside from these everyday experiences, can social emotional learning be actively taught, and if so, what is the best way to learn? It's best if the learning has some context and is related to real life experiences.
While your school or team may give you curriculum or teaching resources for academics, there's so much more that goes into creating a successful classroom: behavior, student relationships, students' self-esteem and confidence about school, classroom setup and decoration, and more.
It's up to you to find high-quality teaching resources focused on creating a positive classroom environment that you don't have to make yourself. But with so many different places to find resources – Pinterest, blogs, Teachers Pay Teachers – it can be hard to make a cohesive plan. That's why we offer teaching resources, including including lessons and printables, classroom decorations, and behavior management tools, that can be used together or separately, all for free.
Our resources focus on building social and emotional skills through fun activities and experiences with memorable characters from Zoo Academy, Zoo U, Hall of Heroes, and Adventures Aboard the S.S. GRIN. You can learn more about our SEL Interventions here.
Download free lesson plans and printables to help improve social and emotional skills in the classroom and at home. These teaching resources include group and individual games, worksheets, and other fun handouts.
Our classroom management plan is a step-by-step guide and includes proven strategies, tips and printables for elementary school teachers, and it covers four key components for establishing a successful, well-managed classroom.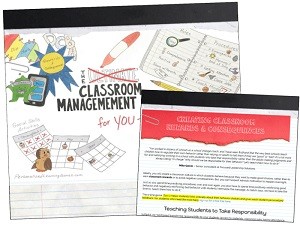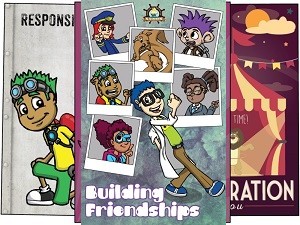 These free downloadable posters will decorate your classroom and be great teaching resources, reinforcing social and emotional skills in your classroom and reminding students to practice their skills like emotion regulation, impulse control, empathy, and more.
Social Emotional Learning Quotes
For each of the topics below, we have curated a list of quotes. You can incorprate these quotes in your social emotional learning lessons, add them to social media images, create classroom posters, or write one on your whiteboard each day.
Would You Like More Free SEL Lessons?
Join over 30,000 educators who receive our free SEL lessons each week via email.