95 Supplemental Social Emotional Learning Activities
Welcome to our supplemental Social Emotional Learning Activities page!
As you will see below, many of the supplemental SEL activities and lesson plans include characters from our game-based, social emotional learning interventions. And when you use the online programs with your students, these activities will reinforce the learning that occurs during game play.
These supplemental resources – lessons, activities, and worksheets – are in the following SELskill areas: Communication, Cooperation, Emotion Regulation, Empathy, Impulse Control, and Social Initiation.
These resources are age-appropriate for elementary and middle school students and are typically used in a classroom or a small group setting. And in most cases, if materials are required for the activity, they are items that you already have in your classroom or office.
Note: Please share this page on your school website so other educators may also benefit.
---
Social Emotional Learning at Home
Additional Resources for Social Emotional Learning
Our classroom management plan is a step-by-step guide and includes proven strategies, tips and printables for elementary school teachers, and it covers four key components for establishing a successful, well-managed classroom.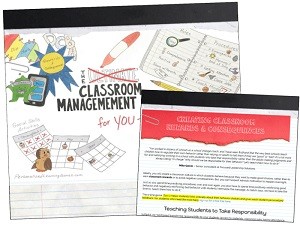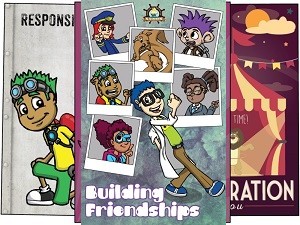 These free downloadable posters will decorate your classroom and be great teaching resources, reinforcing social and emotional skills in your classroom and reminding students to practice their skills like emotion regulation, impulse control, empathy, and more.
Social Emotional Learning Quotes
For each of the topics below, we have curated a list of quotes. You can incorporate these quotes in your social emotional learning lessons, add them to social media images, create classroom posters, or write one on your whiteboard each day.
Need Something More Engaging And Effective For A Few Students?
Simply request a FREE Centervention educator account and start using our online programs!